Lee Valley Regional Park is a 10,000-acre (40 km2) 26 miles (42 km) long linear park, much of it green spaces, running through the northeast of London, Essex and Hertfordshire from the River Thames to Ware, through areas such as Stratford, Clapton, Tottenham, Enfield, Walthamstow, Cheshunt, Broxbourne and Hoddesdon in an area generally known as the Lee Valley. London's largest park, Lee Valley Park is more than four times the size of Richmond Park, extending beyond London's borders into the neighbouring counties of Hertfordshire and Essex.

The park follows the course of the River Lea (Lee) along the Lea Valley from Ware in Hertfordshire through Essex and North East London, through the Queen Elizabeth Olympic Park to East India Dock Basin on the River Thames. The park is managed by Lee Valley Regional Park Authority and is made up of a diverse mix of countryside areas, urban green spaces, heritage sites, country parks, nature reserves and lakes and riverside trails, as well as leading sports centres covering an area of over 10,000 acres (40 km2). It is crossed by a number of roads and railways.
There are a number of major reservoirs and multiple water courses (rivers and canals) within Lee Valley Park, both to carry the river flow, and also to provide navigable waterways and flood relief channels.
From London 2012 venues to campsites, heritage sites, cycling, walking, white water rafting, horse riding, nature reserves and wide open spaces – you name it and it's likely to be waiting for you in the Lee Valley.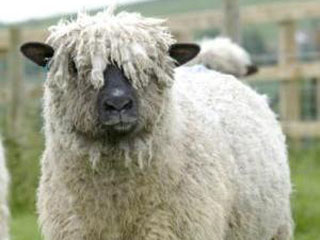 Garden & heritage: The idea for a regional park was first suggested by Sir Patrick Abercrombie in his Greater London Plan of 1944. However, the plan remained dormant till 1961, when Alderman Lou Sherman, Mayor of Hackney took up the challenge to regenerate the Lea Valley. He persuaded 17 other local authorities to support him. In 1963 the Civic Trust was invited to make an appraisal of the Valley's resources, their report was positive. A bill was put to Parliament to establish the Lee Valley Regional Park Authority. Following Royal Assent to the Lee Valley Regional Park Bill in December 1966, the Authority was formally constituted on 1 January 1967.

From the evocative ambience of Myddelton House Gardens to the tranquility of Waltham Abbey Gardens, you can easily lose yourself for a few perfect hours in Lee Valley's superb gardens and heritage sites.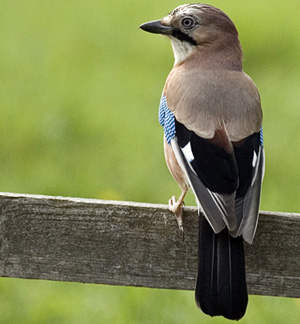 Flora and Fauna
Over 200 bird species have been recorded in the Valley, of which 150 can be seen every year, including the rare and elusive Bittern. There are also 35 species of mammal, from the secretive Otter to the charismatic Water Vole, a huge variety of insects including over half the UK's species of dragonfly and over 500 species of plant.
The reservoirs are an excellent place to see wintering wildfowl including Goosander, Goldeneye and Teal and are a nationally important site for wintering Black-necked Grebe. It's worth looking for scarcer wildfowl often brought in by bad weather.
There's also an impressive gull roost numbering up to 50,000 individuals, including Common, Herring, Lesser Black-backed and Black-headed Gull.
The reservoirs offer a good vantage point to look up and down the valley for migrants in spring and autumn when small migrating passerines can be funnelled up the thin belts of grassland and scrub neighbouring the reservoirs. Interesting waders and terns can be seen on passage through the valley.
The reservoirs are an excellent place to see wintering wildfowl including large numbers of Gadwall, Coot, Great Crested Grebe and Tufted Duck.
Large numbers of gulls use the reservoirs including Lesser Black-backed, Common and Black-headed Gull. Reed and Sedge Warblers breed in the reeds around the edge of some of the lakes and Common Tern nest on the artificial rafts. There are two bird hides on site.
Venue: Myddelton House, Bulls Cross, Enfield,London, EN2 9HG
Admission free
How to get to the Lee Valley Regional Park: Get maps