66 Royal Hospital Road, Chelsea, LONDON SW3 4H
Chelsea Physic Gardens - Chelsea Physic Gardens was founded in 1673 by the Worshipful Society of Apothecaries. Physic here refers to science of healing. Its purpose was to provide trainig to students in identifying plants. Later Dr. Hans Sloane purchased the Manor of Chelsea from Charles Cheyne. This purchase of about 4 acres was leased to the Society of Apothecaries for £5 a year requiring only that the Garden supply the Royal Society, of which he was a principal, with 50 good herbarium samples per year. In 1983 the Garden became a registered charity and was opened to the general public.
Environments for different types of plants were built in the garden. The most interestiing being the pond rock garden. This was constructed from a variety of rocks, like stones from the Tower of London, Icelandic lava, fused bricks and flint. The rock garden was completed in August 1773 and is the oldest rock garden in England.
Chelsea Physic Garden has always been active in scientific research. The Garden has played an important role in educating the public in natural medicine. Today some 4620 plants are on show. Also the staff have taken daily meteorological readings of temperature and rainfall for 100 years.

Opening hours: 2008 Season: 19 March - 31 October. Closed: November to March
Wednesdays, Thursdays and Fridays, 12-5pm

Sundays 12-6pm

Bank Holidays and Good Friday, 12-6pm

Last admission 30 minutes before closing
Admission Charges: £7.00 for adults and senior citizens. Free entrance with London Pass.
£4.00 for students, unemployed people and children (5-15 years old) (Proof reqd)
Companions for disabled visitors are admitted free.
About the Park
Chelsea Physic Garden holds approximately 5000 variety of plants. These are medicinal plants and rare and endangered species. In addition to our plant collections, a large number and variety of animal life can be found here.
Birds Found: Dunnock, wren, robin, blackbird, song thrush, long-tailed tit, coal tit, great tit, blue tit. Rare birds like Kingfisher, whitethroat, chiffchaff, grey wagtail and the blackcap can be seen occasionaly.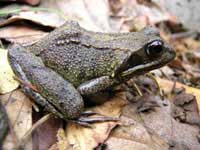 Pondlife: The two ponds in the garden has become the habitats for a number of species of invertebrate and some vertebrates. Dragonflies, mosquitoes, water beetles, damselflies, water flea, caddisflies, mayflies, pond skaters and frogs are seen.
Mammals: Mammals like the fox, common rat, wood mouse, grey squirrel, pipistrelle bat, domestic cat are likely to be found in the garden.
Flying insects: Essential pollinators like bees, bumble bees, honey bee (in hives), hoverflies, flies, wasps, aphids, ladybirds are commonlly found here.
Nearest tube: Sloane Square (District and Circle lines).
Nearest bus routes: 11, 14, 19, 22, 49, 137, 211, 170 (stops outside the garden), 349.